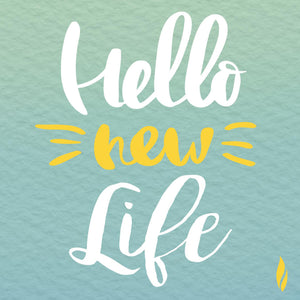 Finding Hope, Healing And Happiness After Divorce
Paula Nilsen
Regular price $30.00 Sale
God never intended His people to divorce. And what is not intended by God causes much emotional pain to His people. If you are struggling to move forward from the pain of divorce, the series "Finding Hope, Healing, and Happiness after Divorce" will offer a balm for the gaping wound in your soul. The three lessons point you to God in times of grief and loss. As you clear space for God to dwell in your pain, He will meet you there and guide you forward.
Lesson 1: In Times of Grief
Learn how the ever-steady presence of God will help you heal in times of grief. If your diet is primarily sadness and grief, know that God prepares a feast of well-being and abundance for you. Come hungry.
Lesson 2: Invite God into Your Pain
Jesus stands at the door of your heart, knocking. He wants to come in and linger long with you in your pain. When you invite Him in, you'll find new mercies and fresh perspective.
Lesson 3: It's Time to Move Forward
God is calling you to move forward to your new life and to be unencumbered with the hurts from the past. In this lesson, learn to replace negative thoughts with God's beautiful thoughts and rediscover joy in the process. 
About Paula Nilsen:
Paula Nilsen is a blogger and author of Hello New Life: A Christian Guide for Finding Hope, Healing, and Happiness after Divorce. She is an advocate for abundant living and a certified life coach, equipping people to deal with loss and to overcome adversity. Her two grown sons and daughter-in-law are her ballasts and the loves of her life.
For more information about Paula, visit: https://paulanilsen.com/books-on-healing-from-divorce/