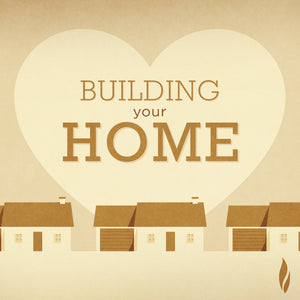 Building Your Home
Tisa Marsh
Regular price $10.00 Sale
 Have you ever wanted to kick yourself because you yelled at your kid when you knew better?  Or…you felt awful because you embarrassed your husband by speaking before thinking about it? Building Your Home is encouragement and maybe a little "kick in the skirt" to us ladies to  keep us "On Track" in our relationships based on the wisdom of Proverbs.   This lesson doesn't point fingers at our mistakes but encourages us to move forward to be the women God intends for us to be.  You can use this lesson for yourself or in a group study. A list of printable scriptures is included in your study.
About Tisa Marsh:
Tisa majored in Music at Jackson College of Ministries and graduated from University of Central Florida where she is certified in Elementary and Music Education.  She teaches 35 wonderful piano and voice students each week from her home and serves alongside her husband, Darrell, as they excitedly carve out a new church work in the Space Coast area of Florida where she grew up.  She has two wonderful young adult children who vivaciously serve the Lord.
Tisa came to the Lord in the power of His Salvation at the age of 13 and was raised by an awesome single mom.  Tisa comes from the experience of having a "not-so-perfect" home life and background.  She has allowed the Lord to rewire her thinking through His Word and hopes to encourage other "not-so-perfect" ladies through lessons she has learned.